CONDOMINIUM
WATER METERING
WITH MOSES SMART WATER METER

Mitigate the risk of property damage
Avoid catastrophic water damage events
Save operating & reserve funds
Lower water & utility bills
Never have to worry about litigation
TAKE CONTROL OF WATER USAGE
Watch the video to see how Kairos products are engineered to optimize property value and safety.

Wireless

LoRaWAN Certified

Automated Shutoff

10+ Year Battery Life

Real-Time Alerts
The leak and water flow sensors can be set up at multiple apartments or buildings based on the appliance you want to monitor. We work with you to develop a tailored deployment for your water control system.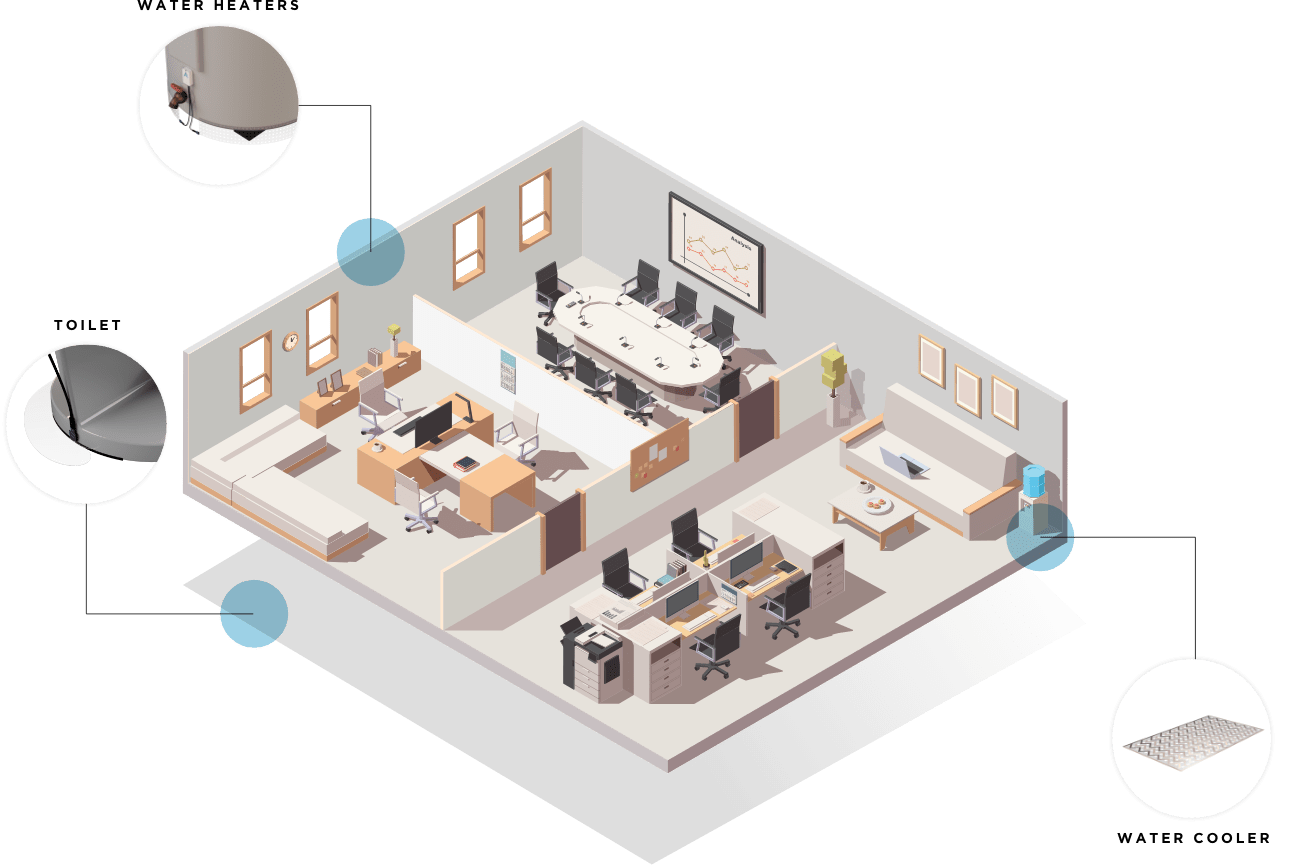 Property Map
View all of your properties and their sensors from an interactive map
Custom Reports
Scheduled insights at the cadence you set.
Location Management
Managed sensors for all your properties.
Remote Monitoring
Remotely monitor your building's water use and controls.
All notifications are sent to your phone or computer. You can choose who receives the notifications and how persistent they are.


SEE WHAT OUR CUSTOMERS SAY
After having our Kairos equipment installed, we have seen the benefit far outweigh the upfront cost. We have seen it prevent numerous major HVAC leaks from an upstairs to a downstairs unit allowing us to get in and make the necessary repairs before flooding to the downstairs unit, which on average would cost us

$3000

depending on the severity of the leak. The team has been highly professional and fun to work with. Not only are we getting a great product, but we are getting educated in the process of how it can save our bottom line in the long run. We are excited to continue our partnership in placing the equipment in all of our other communities. Out of our ten communities, we already have two done and have seen the benefit in just a short time.
Cassi Harbuck
Regional Director, Palomar Properties
Over the weekend, a leak sensor activated and alerted me while on vacation. I dispatched one of my engineers to the building to check it out hoping it was a false alarm. Nope, it was an actual alarm. An expansion joint cracked and was leaking. We secured the leak and drained the line. I can't thank you enough. Kairos activated due to a leak, alerted the team, and had a successful outcome with zero damages! Leaks in our building range high in repair costs once it's detected so I cannot thank Kairos enough.
Chief Engineer, Top 3 Global Commercial Real Estate Services Company